Companies need both current and liquid assets. The cash is the most fluid assets among others. After cash, comes a bank deposit which enables companies to keep their money safe. QuickBooks features connectivity directly with the bank for recording transactions and deposits in this accounting software. Whenever a deposit is done or withdrawn the data about it is synced with QuickBooks. But what if you want to delete a check? That is what we are going to talk about today in this article, "How to delete a check from a deposit in QuickBooks".
This simplifies the work of recording transactions and organizing them. Creating a clearing account will become easier by linking a bank account with QuickBooks. Reconcile accounts is made simpler. Once transactions are synced then they can be tallied easily with the transactions recorded in a particular account. Users will be able to neglect a lot of issues which they generally encounter during the end of the financial year.
Read Also: What is QuickBooks Desktop Enterprise with Hosting?
Types of Bank Deposit Accounts
There are various types of bank deposit accounts some of them have been mentioned below:
Current Account
Call Deposit Insurance Corporation (FDIC)
Saving Account
Time Deposit Account
Federal Deposit Insurance Corporation
The return rate is different from account and bank to bank. The interest which depositors receive from the bank is synced too with QuickBooks:
Steps to Delete a Check from a Deposit in QuickBooks:
Follow the steps mentioned below to delete a check from a deposit in QuickBooks–
Firstly Click on the Create (+) menu
Then Choose Reports
Find Deposit Detail Report option
QuickBooks 2017 users can utilize the smart search feature for easily searching particular reports
Now Choose a data range in which the deposit was created
After that Run the report
And then tick all the deposits you want to delete
Press Delete button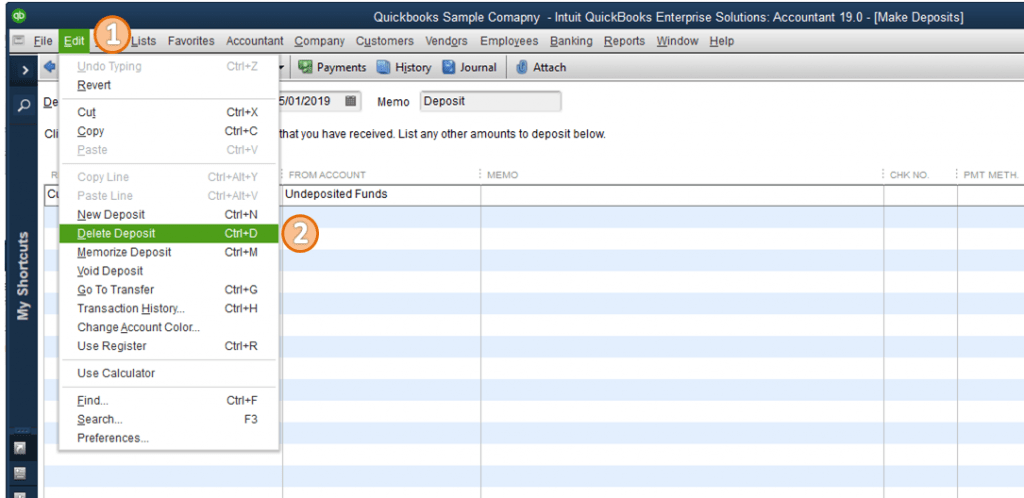 Finally click on OK button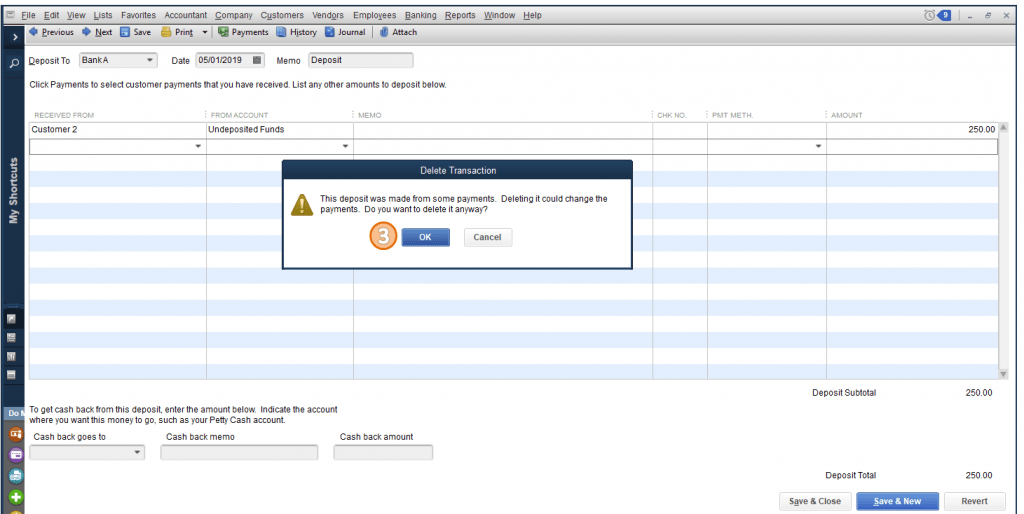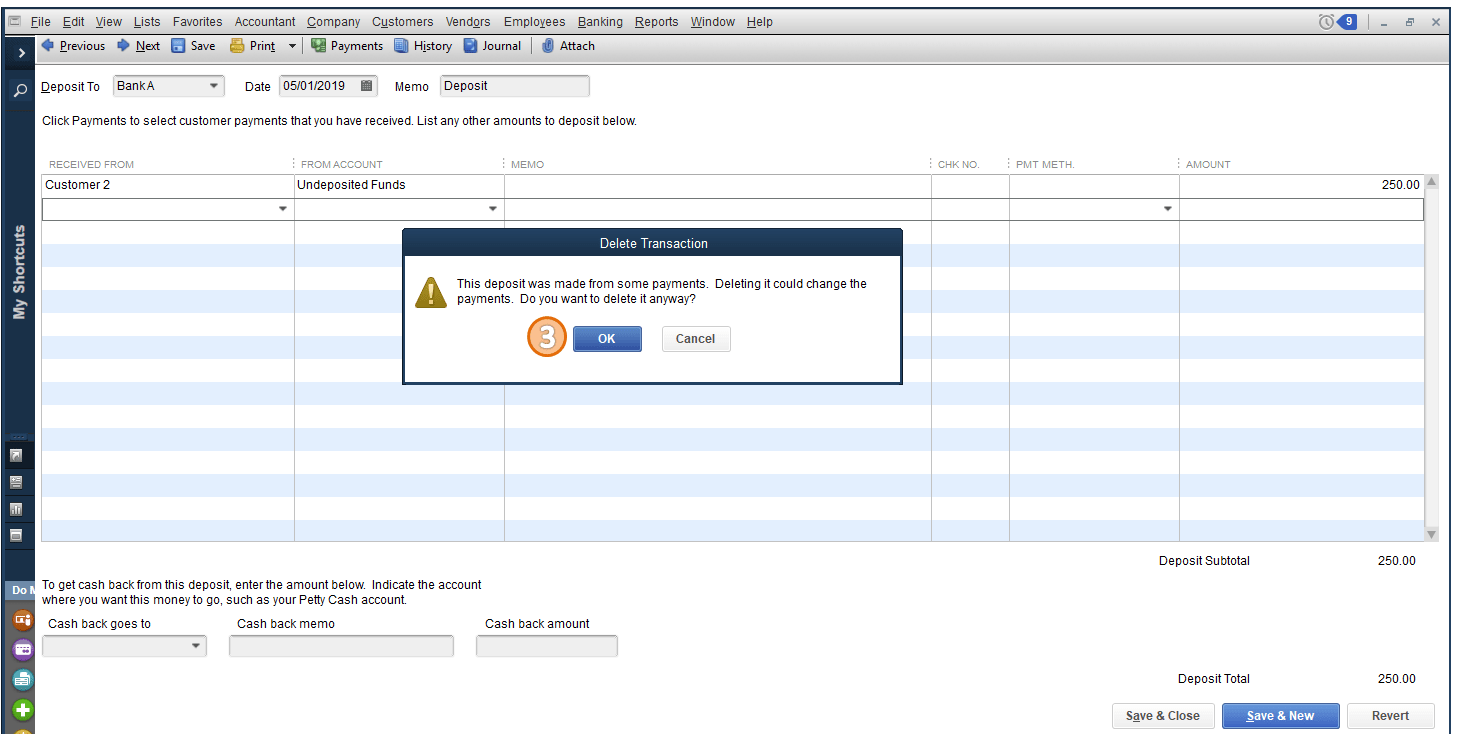 This is an efficient way of deleting a check from deposits in QuickBooks. Clients can simply search for some deposits by implying filters via reports.
Remember:
When a deposit is deleted then all the payments attached to it are also deleted. To remake the deposit you will have to match payments and transactions by downloading them from your bank or manually entering them from your bank statement.
For deleting specific payment lines, users can simply choose the deposit. Users have to choose all the payment lines they want to delete. Only by pressing the delete button will eliminate the payment for not only that particular deposit but also from QuickBooks.
Deposit Undo:
QuickBooks provides the choice to undo a chosen deposit. For doing so users have to follow the steps mentioned below:
First off all Go to Banking option
After that Press the record Deposits tab
Then Choose the Deposit choice
Finally Click on edit and undo option
By using this choice, users can easily delete or undo a recent recorder deposit.
We hope that you have found this blog helpful and able to delete a check from a deposit in QuickBooks. In case you need any help or support regarding this then feel free to seek help from our QuickBooks help team by calling on their toll-free number at +1-800-360-4183. They are professionals of QuickBooks eagerly waiting to help round the clock, service is provided.
Other helpful questions:
What is QuickBooks Point of Sale (POS)?