This post contains the information about how you can register or activate the QuickBooks Desktop in Windows and Mac operating systems. Every time when a user tries to install QuickBooks software, all you need is to register or activate the QuickBooks software. It is important to note that you have many copies of QuickBooks all you need to register or activate each one.
Things to be taken care of:
Verify that the QuickBooks is activated or not
To check it Press F2 key Or CTRL+1 keys on your keyboard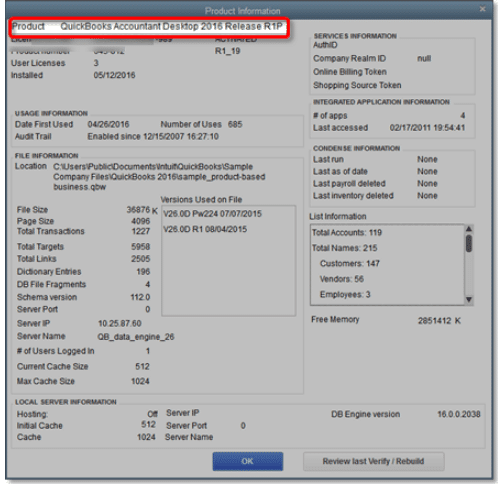 If you see that QuickBooks is activated, then you are all set. If not then jump to the activation window by clicking on help menu
In case you get the error "The validation code is wrong" then confirm that: Ensure it the License and Product number is correct
If in case the product number doesn't match the license number then change the product number first before moving forward with the activation
See Also: How to clean Up before you upgrade to QuickBooks desktop?
Quick Hacks to Activate the QuickBooks Desktop
Follow the steps mentioned below to activate QuickBooks Desktop for Windows and Mac.
QuickBooks Desktop for Windows
Jump to the Help Menu and then choose Activate QuickBooks.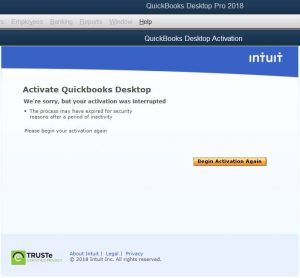 Note: For 2016 or later versions choose Register QuickBooks.
Follow the on-screen instructions to Verify your Information and after then complete the activation process.
Finally you will get 'Thank you for activating QuickBooks'  message on your screen: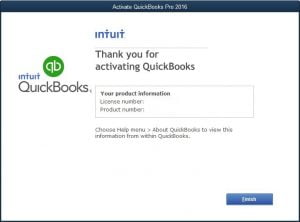 QuickBooks Desktop for Mac
Jump to the QuickBooks menu and then choose the Register QuickBooks option
Input the License Number and Product Number then choose Next option
Choose the Register Online button
Follow the on-screen prompts to finish the process of registration
If in case the option of the register is not displayed then it is highly possible that the software is registered already
For previous versions (2015 and earlier)
In line with Intuit's discontinuation plan for previous older products, discontinued products cannot be registered for the first time. You may re-register discontinued products if they are not registered before and are being re-installed. You can contact us to get the validation code, but understand that assisted support for discontinued products is no longer offered.
Read Also: How to upgrade/convert company file to a new QuickBooks Version?
Issues when Activating QuickBooks Desktop
In case if the information you have typed is not accepted then ensure that it is the same information you submitted at the time of purchase.
In case if you are stuck in a technical issue like blank screen or error message, try to temporary disable your antivirus software.
If you have purchased the software from a retail shop then activate the software by using the code which is written on the box.
If you can't register by yourself then contact us to register via the phone.
We hope that with the help of the steps mentioned above to register or activate QuickBooks Desktop has been a success. Furthermore, if you need any support or help to eliminate any error in QuickBooks then don't hesitate to seek advice's from our QuickBooks online support team by calling at  +1-800-360-4183.
Read More FAQ's
How to resolve QuickBooks error code 12000?