QuickBooks Desktop is one of the world's leading accounting software that has helped millions of business owners and accountants meet their business goals. Though QuickBooks Desktop is an ingenious product however, it isn't entirely free from errors and glitches. QuickBooks Users often encounter issues with this futuristic product when they try to activate it. Users may come across error codes such as the service is temporarily unavailable or validation code is incorrect.
In this post I am going to discuss on an important topic how a user can fix validation code is incorrect during the QuickBooks desktop activation. Once you enter your validation code or license and product number while activating or installing your QuickBooks desktop, you get the following error messages:
The validation code is incorrect. Please verify the number and enter it again.

This service is temporarily unavailable. Please try again later.

You have entered incorrect license/product numbers. Please check the numbers carefully.
Before Performing any of the Suggested Solutions, check the followings:
A few things to check before performing troubleshooting steps:
Check if QuickBooks is already active
Make sure that the license number and the product code are same as on the stickers on the QuickBooks product package.
Check the confirmation email for your purchase of QuickBooks Desktop if you downloaded the software.
Check the brightly colored sticker on the CD envelope if you purchased a CD
Read Also: How to fix validation code is incorrect during QuickBooks desktop activation?
Steps to Fix validation code and product number are Incorrect
For solving such issues, the following troubleshooting can be performed:
Solution 1: Check if the date and time of system are accurate
Close QuickBooks desktop and all its files
Find the time display on the windows task-bar and select that to adjust the date/ time
Find the date and time tab and select current year's date
Click apply and then OK button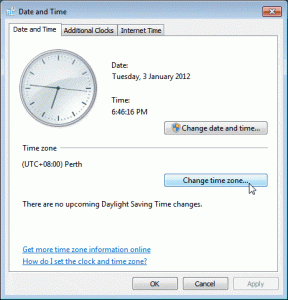 Go to the QuickBooks desktop and open start Help > Activate QuickBooks > Activation.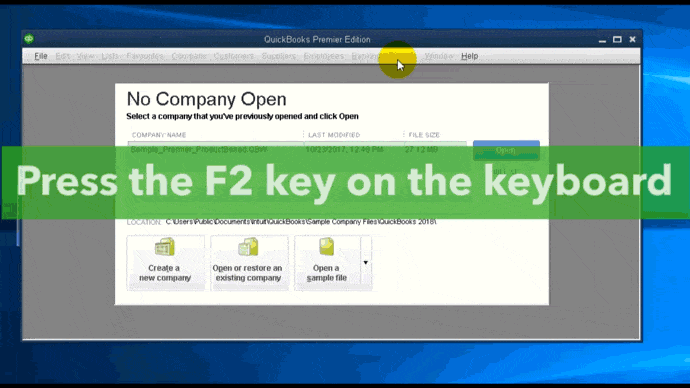 Apply validation code and click Next.
Solution 2: Reset the .ecml file
At the time of installing QuickBooks Desktop, we apply the license number and product code for completing the installation and validating the copy of QuickBooks. If an encrypted file with concerned details is damaged, QuickBooks Desktop will not open and may show an error message. In such situation, we can delete entitlement file and again enter the license number and product information in order to solve the problem.

DeleteEntitlementDataStore.ecml file
Shut down QuickBooks Desktop
Make sure that all QuickBooks processes are closed
Press Ctrl +Shift +Esc button to open task manager
Press the Process option
Select the processor name header for arranging the processes alphabetically
Some examples of EXE here click Search and End job
Find and open the Entitlement Data folder suitable for your windows operating system and version of QuickBooks
Press Windows and R keys together on your keyword to open the Run window
Enter C:\ Program data\ Intuit\ Entitlement Client \ v8 (or v6) and hit Enter
Do a right-click on the ecml file and Delete it
Click Yes to delete the file
Open your company File and continue following instructions to register the application
Solution 3: Reactivate the MSXML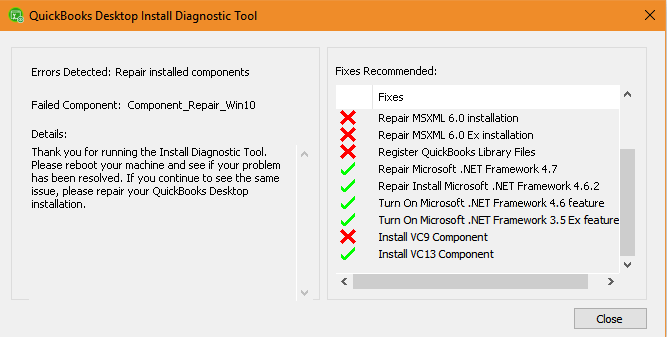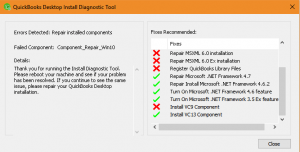 64- Bit operating System:
Activate MSXML using the below-mentioned commands:
Click Start and type CMD on your keyboard
Do a right-click and Select Run as administrator
At the C: prompt just enter cd \ windows \ syswow64
Then, type in Regsvr32, dll and click Enter
As on next step press enter type regsvr32 MSXML6.dll and then click Enter
32- Bit Operating system:
Register MSXML by following the given command:
To open run window click on Window Keys + R keys on your keyword.
Next, enter CMD in Run box and press Enter.
Type in or paste Regsvr32 MSXML4.dll and click on enter on your keyboard.
Then, type Regsvr32 dll and click Enter.
Solution 4: Run the QBInstall tool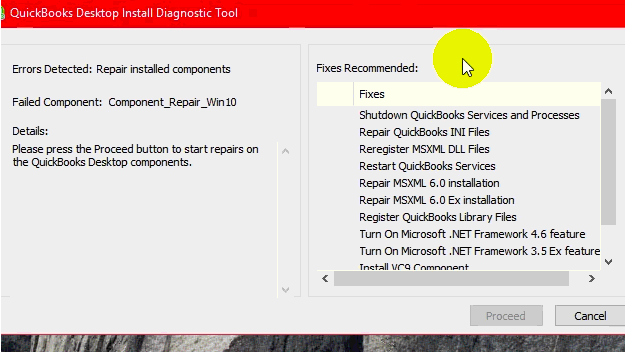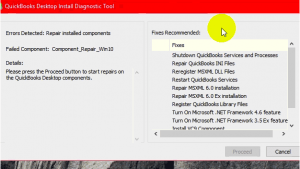 QuickBooks Installation Diagnostics tool is a very helpful tool. It can help you to install and open QuickBooks desktop. This tool will also help you to fix the problems automatically with .NET Framework, C++, and MSXML.
Instead of using any other manual steps, run this tool as it takes lesser time for fixing problems.
Solution 5: Create a New Windows Admin to Eliminate Use Account Damage
You can use new windows users to do away with user account damage
Click Start and go to Settings
Choose accounts and select Family and other users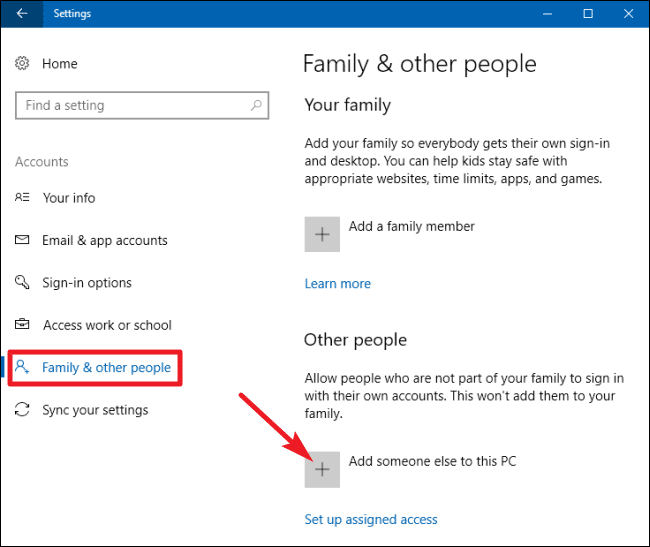 Next, click Add another person to this PC in Other User
Click "I do not have the sign-in information for this person" at the bottom of the page
Click "Add users without a Microsoft account" on next page
Provide the name of the new account
Click Finish By default and your new account is set as the standard user
Click open the newly created account and then the account type
Go to the drop-down menu and select Admin
Click OK
Once the new user is created, sign out from Windows and then sign in as a new user
Open the QuickBooks desktop and select Help > select activate QuickBooks > Start Activation
If the issue is fixed, then you can decide to keep the new administrative user or to remove it and continue using the existing one.
Solution 6: Perform a clean install of QuickBooks Desktop

In case any function of QuickBooks gets damaged or it does not fix any problems, uninstall QuickBooks desktop, rename the installation files and reinstall the QuickBooks Desktop. This process is also called a clean install.
By the end of this article you should be able to fix validation code is incorrect error in QuickBooks. If in case you need any further assistance in regards to this issue or any other QuickBooks related issue, you can contact us at our QuickBooks support phone number. We are a team of certified accounting professionals with modern tool and technologies to assist you with any QB related issues in the least possible time. Dial our toll-free number i.e. +1-844-405-0907.
Other Recommended Articles
How to resolve QuickBooks most common errors?