Does QuickBooks Point of sale error 176103 is denying you to access or work on your QuickBooks? If yes, then here you can learn the possible causes and solution of this error. This error normally occurs in your Point of sale system. The main reason behind to this error is the POS system fails to validate it's license due to a damaged component.
Whenever a user tries to validate the QuickBooks for Point of Sale Desktop license, there are chances for the following error to occur:
Error 176103: Unable to activate the product
Reason of Occurrence
QuickBooks Point of sale error 176103 displays while you are preparing to verify QuickBooks for point of sale desktop license. Know the possible causes behind to this error:
Date of the computer system is incorrect
Wrong validation code has been put up for an upgrade copy of POS is entered
Damaged Entitlement
Incorrect license number
At the time of registration, prior version CD is not inserted.
You may also like: How to fix QuickBooks Doesn't open or stops working on Windows 10?
How to Fix QuickBooks Point of Sale Error 176103?
To resolve this error you can follow the below given troubleshooting steps. However, you can consult with our QuickBooks error resolutions team to get instant help.
Solution 1: Validation code should be entered correctly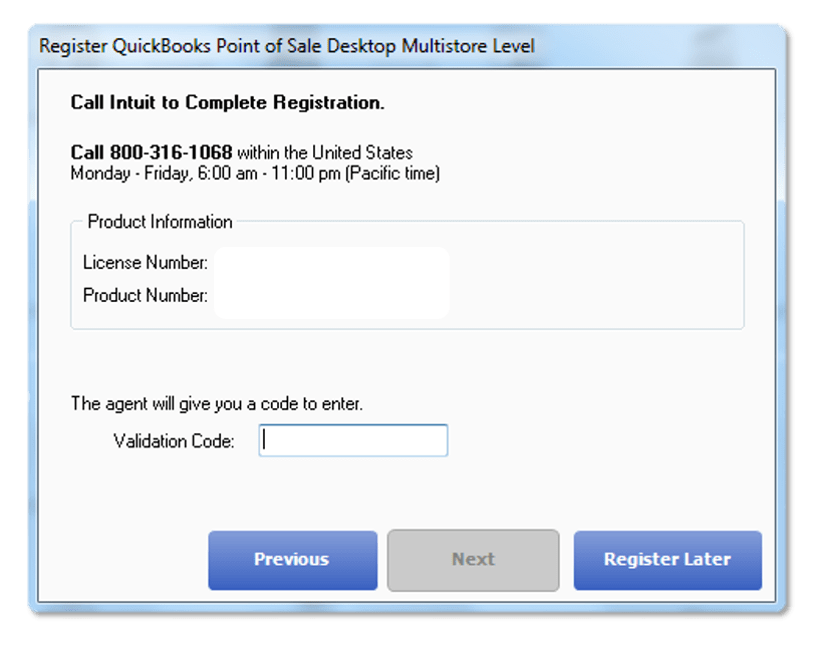 There should be no hyphens and spaces in the validation code. You can contact technical support in order to verify whether the validation code was correct or not.
Solution 2: Check the date of your computer system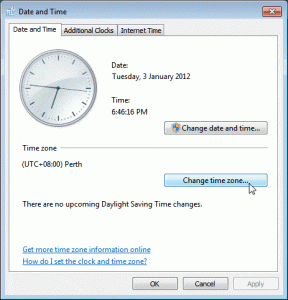 From System Tray:
Click on time or date, and click 'Change date and time settings'
Change the date and time.
Update the time and date.
From Control Panel:
Go to Control panel.

Windows 10, 8.1 and 8: Right click on windows icon and select Control Panel
Windows 7 and Vista: Click Windows Start and select Control panel

On the Control Panel window, click on 'Clock, Language and Region'.
Click on 'Date and Time'
Now Update the time and date
Solution 3: Display all the hidden files and folders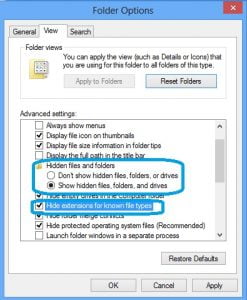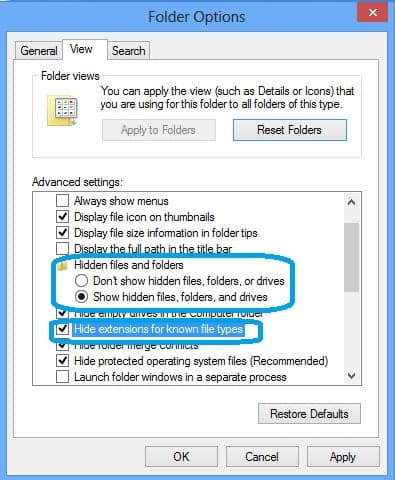 Windows 10, 8.1. Or 8:
Press Windows + S keys and open the search box. Type folder in it
Choose 'Folder Options' from the list of search results, and click 'View'
Now, click on 'Show hidden files, folders'.
Uncheck Hide protected operating system files and Hide extensions for known file types.
Click Apply and then OK.
Windows 7 and Vista:
Right click on Windows start and select 'Open Windows Explorer'
Click Organize and choose 'Folder and Search Options'
Now click on View and choose 'Show hidden files and folders', and click the button to clear Hide protecting operating files
Finally, Click Yes as soon as the warning appears.
Read Also: How to Fix QuickBooks Error Code 80070057?
Solution 4: Remove contents of Intuit Entitlement Folder
Go to: C:\Program Data\Intuit\Entitlement Client\v8
Press Ctrl + A keys and delete buttons.
Open Point of sale and complete registration process.
Solution 5: Perform a clean reinstall of POS

Uninstall your QuickBooks Point of Sale and Reinstall with Clean Install Option.
Important Note:
Before performing this step, you need to ensure the following points:
You have QuickBooks Point of Sale installation CD or downloadable file
You must have Product Number and License number available
Ensure that you have created QuickBooks POS backup for all data files
You should have all the credentials of Windows Administrator
Solution 6: Delete the EntitlementDataStore.ecml file

Follow the given steps to delete the damaged EntitlementDataStore.ecml file to resolve license and registration issues.
First of all Open the entitlement data folder for your operating system and your QuickBooks Pos version.

Now press Windows+R keys to open the Run window, on your keyboard.
After that enter C:\ProgramData\Intuit\Entitlement Client\v8 (or v6) and hit on the Enter key. (Note: The folder location is the same for all QuickBooks Desktop and QB Enterprise versions.)

Next, Give a right click on EntitlementDataStore.ecml file.
Choose the Delete option.
Now click on Yes to confirm you want to delete the EntitlementDataStore.ecml file.
Finally, Open your company file and follow the screen given commands to register the application.
Read Also: How to Resolve QuickBooks Error Code 64?
We hope that you would be delighted after applying the prescribed solution. But if the QuickBooks error code 176103 still persists on your Point of Sale or you encounter any other problem associated with it. Then, you can freely make a call to our QuickBooks point of sale support team for swift & prompt solution. All you need to do is – dial our toll-free number i.e. +1-844-405-0907.
Few other FAQ's
How to Fix Validation Code is Incorrect During QuickBooks Desktop Activation?