Resolving QuickBooks Error 15102 when downloading payroll or QuickBooks Desktop Update
One of the common QuickBooks Error is 15102 which users often get when downloading a payroll or update QuickBooks desktop. In this article we will discuss about its possible causes as well as ways to fix this error. After applying these given steps, you will able to download the latest payroll update and QuickBooks Desktop update.
Why QuickBooks error 15102 happens?
When QuickBooks Desktop is running in a terminal services environment in the multi-user mode.
When a specified download location is inaccessible or invalid and the shared Download is turned on.
This issue also happens if the user is not logged in as Windows Administrator or running the application as Administrator and using Windows Vista.
How to to resolve QuickBooks Payroll Error 15102?
Below are the steps you need to follow to resolve this issue. Once it gets sorted you will be able to download and the latest payroll update and QuickBooks Desktop update. And you also need an active payroll subscription.
Important: The error may happen if you are not using the latest version of QuickBooks Desktop. In that case you have to reset your program then update and download the latest table tax again.
1. If you are using multi-user mode then switch to the single user mode

See Also: How to Fix QuickBooks Error Code 15107?
2. Do ensure that the mapped file location is correct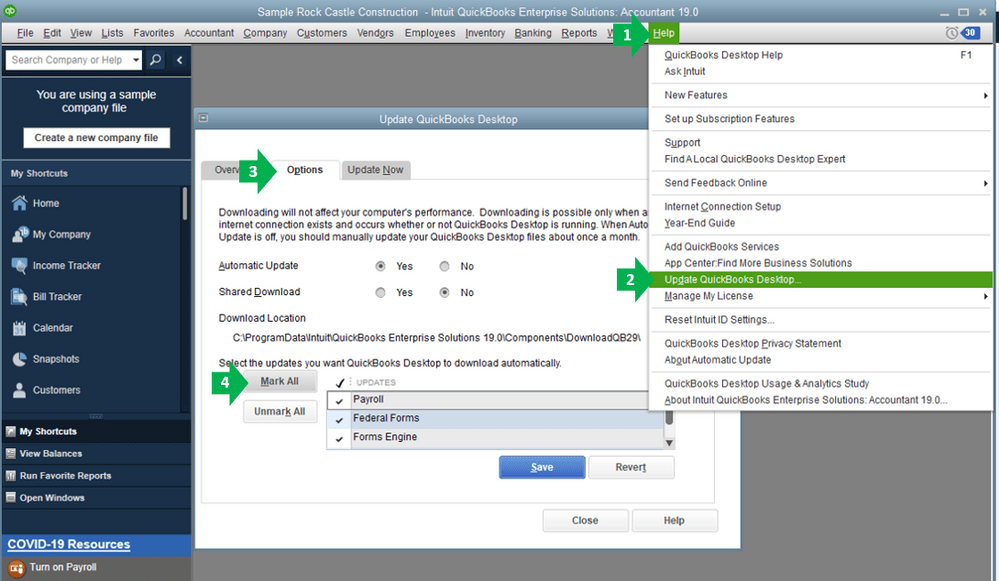 In order to open the Product Information window press 'CTRL +1' and then find the mapped path for example '[x]:\[folder name]\[data file name]' and write it down.
Select 'Help' and Update QuickBooks.
Now you have to click on the 'Options tab' and ensure that the information in Download location is correct.
Also note that the drive in the download location should be same drive that appears in the Product Information window if shared Download is set to 'Yes'.
Even the directory in the 'Download Location' should be same as the QuickBooks Desktop Installation directory and when shared it is set to 'NO'.
In case the location is incorrect then change the state of the location and choose one of the following.
Select 'No' for Shared Download if 'Yes' is selected for Shared Download. Click on 'Save' but if 'No' is selected for shared download then choose 'Yes'.
Now click on 'Save'.
After this Click close and download the latest tax table again.
See also: How to Fix QuickBooks Event log Error 4 Like a Pro?
3. Remap the drive to a new letter if the download location is correct
First thing to do is close QuickBooks Company File.
Now remap your network drive to a new letter.
Open your company file by using new mapped-drive letter.
After this select 'Help' and then 'Update QuickBooks'.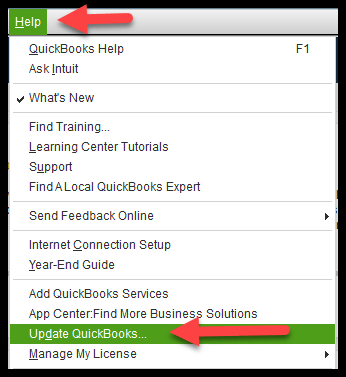 Now 'Click' on the 'Options' tab.
Now turn the shared Download off and then back on again.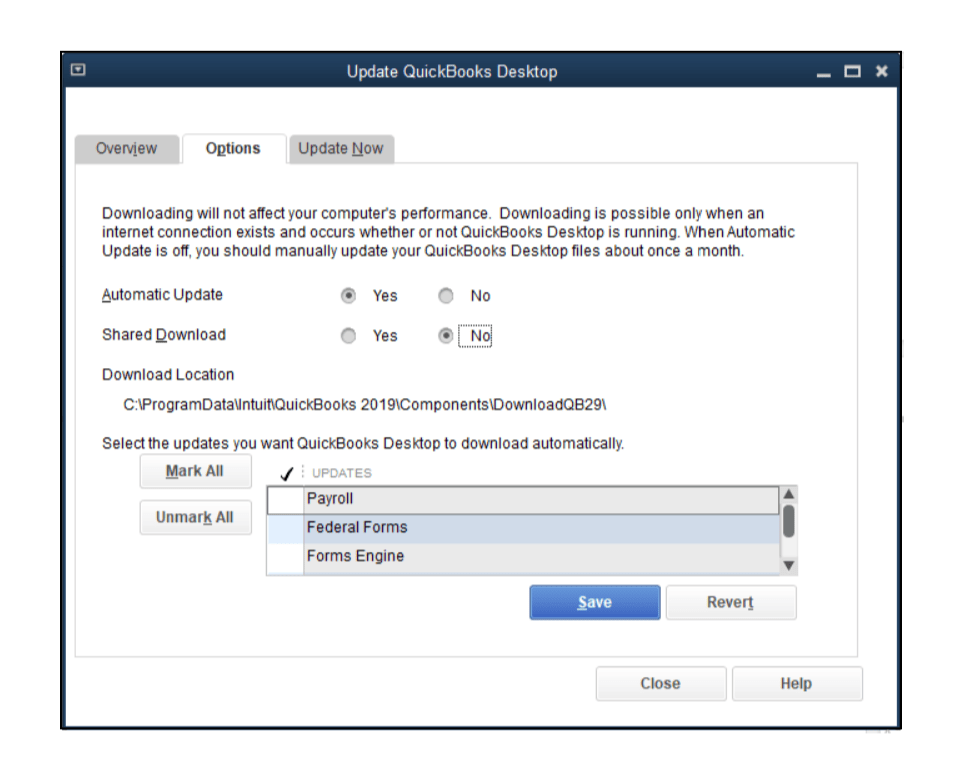 Also check if the download location is using the new mapped-drive letter.
Click on 'Save' and then 'Close'.
After this is done download the latest tax table again.
You may also like: How to Resolve QuickBooks Error 6176?
4. If you continue to have issues with Windows Vista, run QuickBooks Desktop as an administrator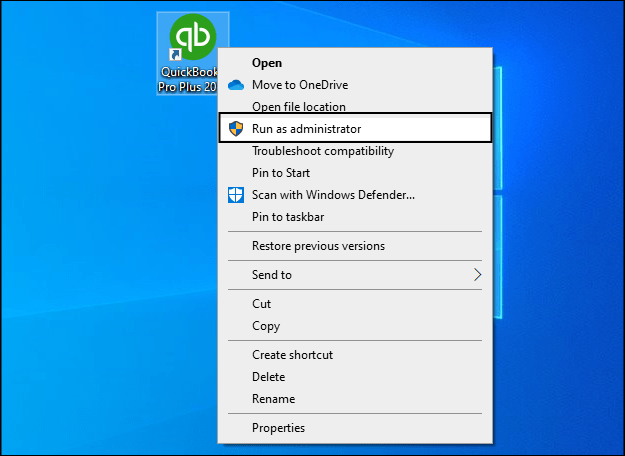 First right-click on the QuickBooks icon and choose 'Run as Administrator' from the Desktop.
Now click on continue when the 'User Account Control' asks you to run this application.
After this reset the QuickBooks updates.
Read Also: How to Fix QuickBooks Error 17337?
Conclusion
I hope this article help you to resolve the QuickBooks Error 15102, If still the problem persists then you can give us a call in our toll-free number i.e. 1-844-405-0907. Our QuickBooks Payroll Support experts will help you by giving a quick solution to it.
Read More Article From Here:
Learn why to upgrade your QuickBooks point of sale
What is QuickBooks error code 6105?