Running a small business requires a lot of efforts and managing business finances can be a tough nut to crack. This is where QuickBooks for small business comes into play. The QuickBooks accounting software for small business helps in managing the tedious errands and prepare precisely and accurately prepare tax statements, in order to minimize the liability and safeguard the financial interests. A proper accounting software like QuickBooks can keep your business in top financial shape and help in making better decisions. Even if you are a small business, a lot needs to be done to maintain proper accounts. From budget, tracking expenses, paying suppliers, categorizing transactions, to keeping accurate books, everything needs to be done properly. And all this hassle can be eliminated by simply incorporating QuickBooks accounting software.
Read Also: How to Set up 25 Inventory Management Tools for Small Business?
Why a small business needs accounting software?
Well, simply using spreadsheets and ledgers might work well for businesses you have just entered, but eventually when a business starts growing, the number of customers and vendors they deal with grows along with that, and even easiest of the tasks like keeping track of the money moving in and out of the accounts can be a tedious task to deal with. And at this point in time, combing through a million spreadsheets or piles of paperwork will no longer suffice. This is when a business should switch to an accounting software. And when we talk about accounting software, QuickBooks tops the list.
QuickBooks accounting software makes life easier for small business owners. Instead of doing things manually, a major chunk of accounting tasks can be put on autopilot with this software. According to some stats, around 75% of the accounting activities can be automated with an accounting software.
Not just that, QuickBooks accounting software has an easy-to-use interface. This makes it easy to carry out different tasks like bookkeeping, etc. even if you do not have detailed accounting knowledge. The software further helps in in planning, spotting potential issues, identifying the strengths, and prove business viability. There are a bunch of features that roll in with QuickBooks accounting software, especially the ones that are useful for small businesses.
Also Check Out: How to Fix Intuit Payroll: QuickBooks Smarter Payroll & E-Taxes?
Features of QuickBooks for Small business
As we already mentioned earlier, QuickBooks accounting software is loaded with features and functionalities. And when it comes to a small business, the following features make it easy to handle all the accounting and bookkeeping activities. Let us have a look:
Smarter than a spreadsheet- Well, the spreadsheets are no more the only solution to manage your expenses. QuickBooks accounting software is way smarter than a spreadsheet. From simple income and expense tracking to powerful cash flow management and reporting, QuickBooks allows the businesses to manage and organize the finances in a better way.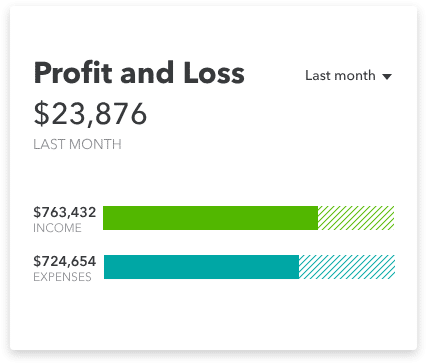 Keep cash flowing- The small businesses can accept credit card and bank transfers anywhere and anytime with a free QuickBooks GoPayment card reader. You can pay as you go with no upfront cost or hidden fees.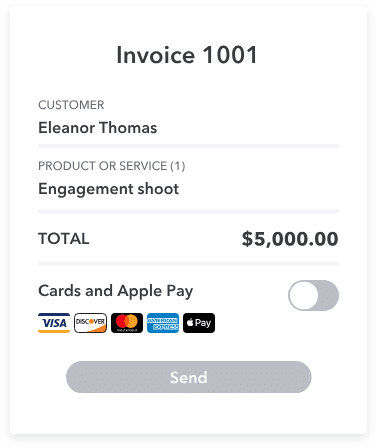 Run payroll in minutes- The QuickBooks self-service payroll gives a do-it-yourself option along with a full-service payroll, which makes handling payroll much easier for businesses.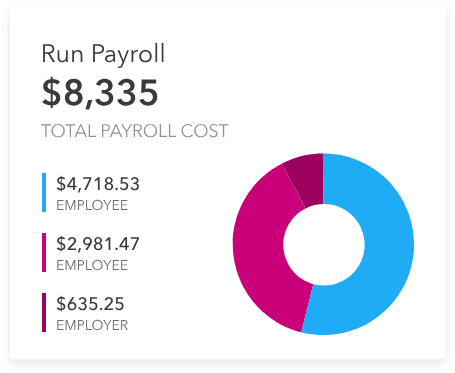 Tracking employees and billable hours with ease – Manually entering the details can take hours and might lead to some errors and omissions. Thus, QuickBooks allows proactively managing overtime. Also tracking time from anywhere or from any device resulting in effortless payroll and invoicing.
Other than the above-mentioned features and functionalities, what makes QuickBooks an ideal choice for the small business is the fact that it is easy to use, easily accessible, not harsh on pockets, and doesn't require any professional to operate.
Conclusion
In a nutshell, QuickBooks accounting software can eliminate the extra efforts, hassle, and time that goes behind managing the accounting and bookkeeping activities manually, especially when we talk about the small business sector. QuickBooks is an ideal accounting software for small businesses. A small business can get organized and save a lot of time with QuickBooks. So, if you are interested in getting QuickBooks software for your business, make sure to check out the official Intuit website today. Or in case of any queries or if you require any sort of professional guidance related to QuickBooks, then in that scenario consult our QuickBooks tech support professionals at +1-844-405-0907 and they will get back to you with instant support solutions.